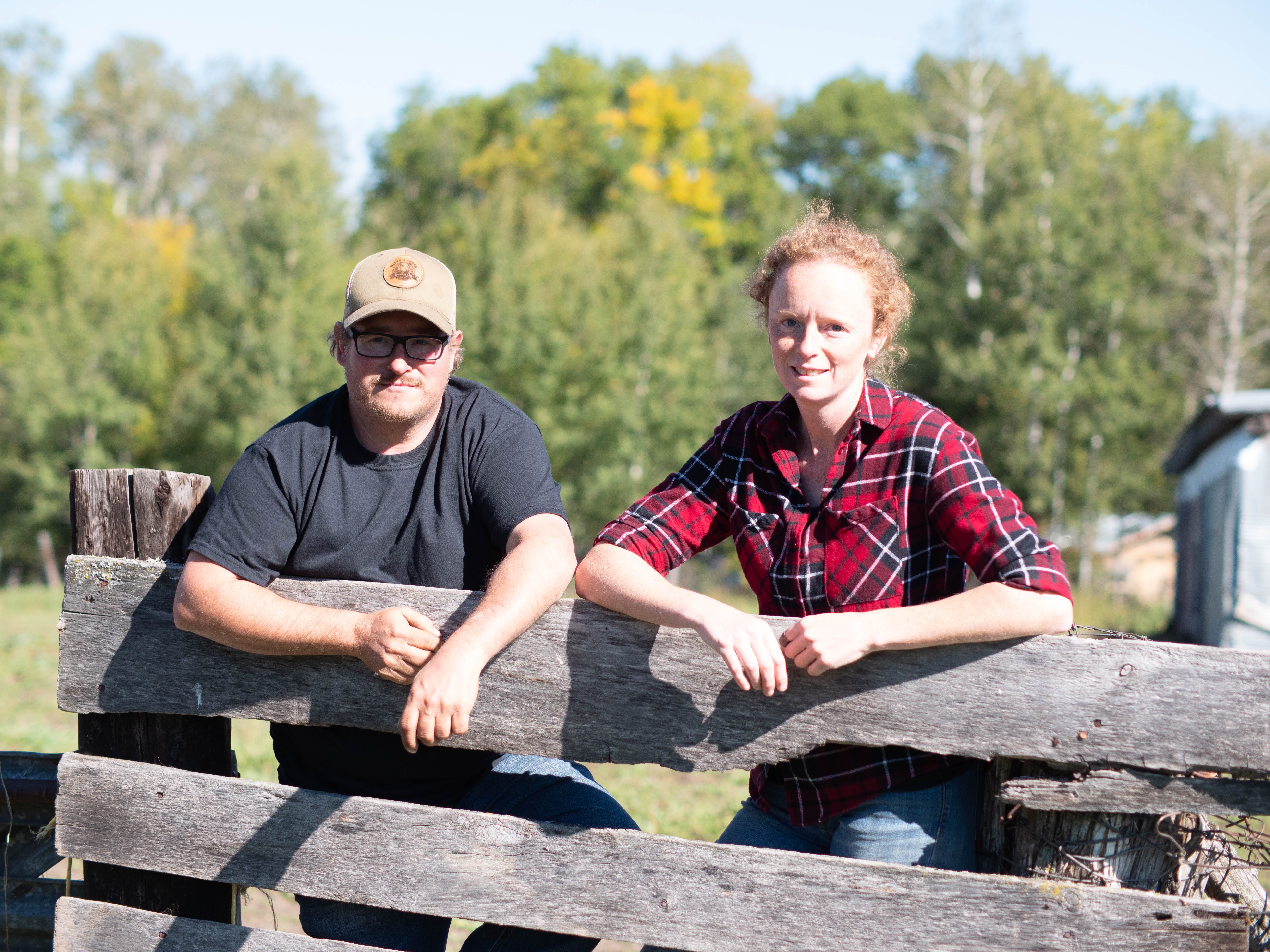 We are Mike and Carolyn Huber, the hearts, the boots and working hands behind the scenes of Misty Creek Homestead.
It all started with a dream, the dream of raising cattle and growing food in an atmosphere of fresh air, sunshine and comfort. Farming was always part of life growing up. Carolyn, born and raised in Northern Alberta on a beef operation and Mike grew up on a mixed farm in Southern Ontario. Taking care of livestock, feeding and scooping manure was not foreign to us.
Growing up and raising beef in Southern Ontario.
While growing up thousands of miles apart, both pursuing non farming careers, which eventually lead us to work in the same manufacturing facility in Kitchener/Waterloo area. The running joke is, Mike just couldn't stay out of the office and eventually ask the receptionist to join him for a dinner date. The rest is history! While raising beef in Southern Ontario is a great part of the story and gave us invaluable experience, the space was limiting the potential for expansion. In pursuit of our dream, we pulled up the established roots in 2019, to embrace the adventures of farming in Northwestern Ontario.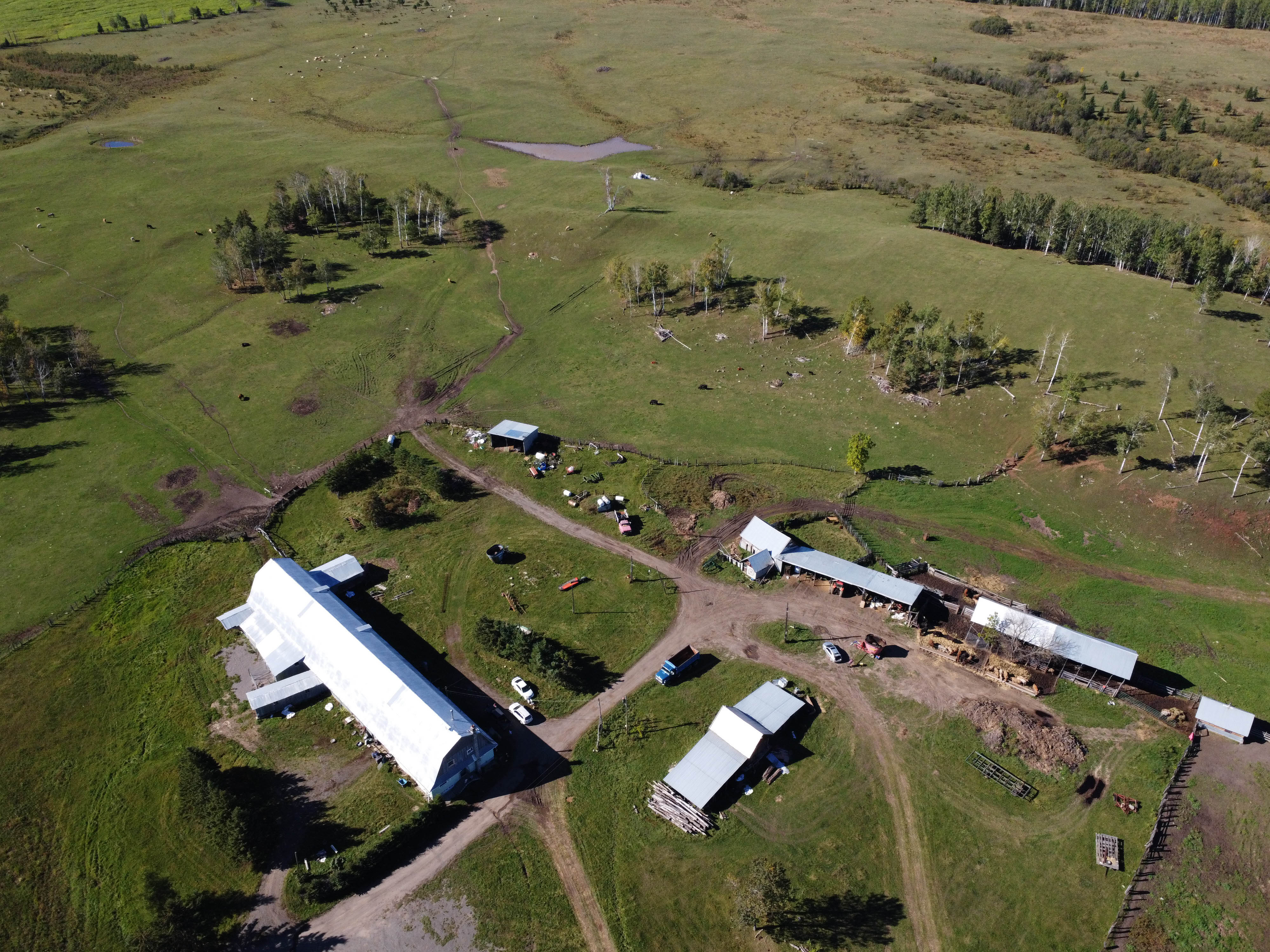 The Heart of the O'Conner Township and our move to Northwestern Ontario in 2019.
Located in the heart of the O'Conner township, we found the perfect property! This is cattle country. With acres of lush green pasture for the cattle and fields to grow crops for the winter feed supply. Along with a spectacular view of the Nor'wester mountains, this is HOME, this is where the roots dig and run deep. So much love and history is established here by the previous owners and it is an honor to continue the dream and vision they had for the property.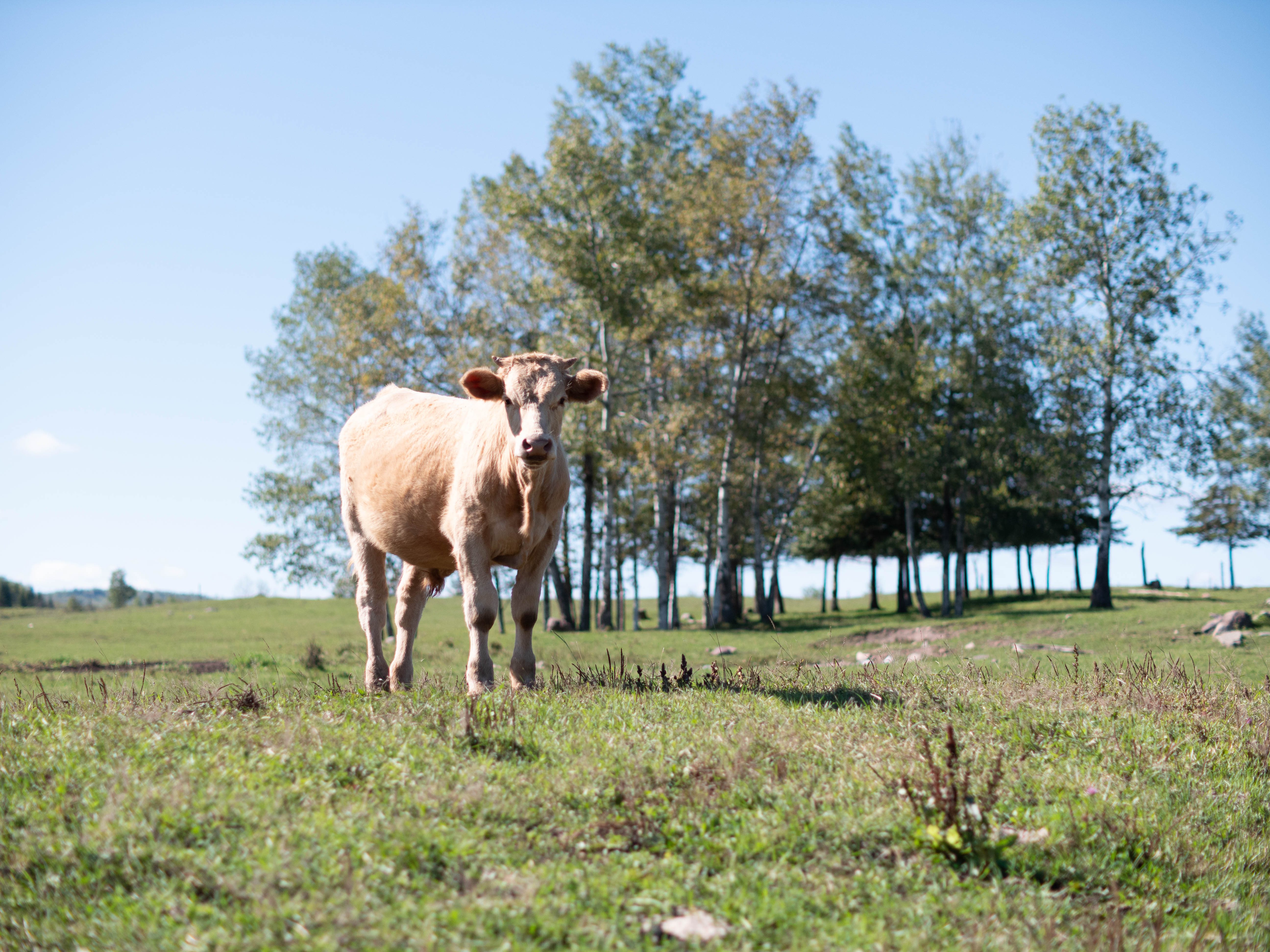 We raise our cattle with exceptional care, pride, and quality in mind.
At Misty Creek our cattle enjoy a rich diet of forage that we harvest ourselves, as well as locally grown grain and spent grain from the local breweries. A balanced diet of forage and grain is the perfect ration to grow the feeder cattle without the use of added hormones. This results in a rich and healthy meat for all to enjoy. We work closely with a professional butcher at a provincially inspected abattoir. They harvest, cut and package the cuts of meat, while always trying to utilize as much as possible from every animal. This is the quality, raised with exceptional care and pride that you will find in every cut of meat that is served to your family and friends.
Shop Premium Meat Packages & Bulk Meat
"This was my first time buying beef in bulk. They were so helpful explaining the options. Responses were fast and easy to understand. The meat was clearly labeled and vacuumed packed. We are very pleased with the quality of the meat. I would highly recommend their product. Thanks for a wonderful experience!"
"Excellent quality of beef and very friendly. Will definitely be repeat customers!"
"Wow! We just ate one of our great steaks from Misty Creek and were blown away by its taste, tenderness, and just total joy to eat. We could cut this meat with a fork it was so tender and to have not marinated it to achieve that level of tenderness...mind blowing! Thank you Carolyn and Mike for growing such a phenomenal product. You truly care about your cows and it shows! "
"Excellent local beef. Great service. Will go back again."
"Got my first beef order on Friday and couldn't be happier! Had the tenderloin tonight, very flavorful. They were very accommodating helping me pick up my order and very friendly."