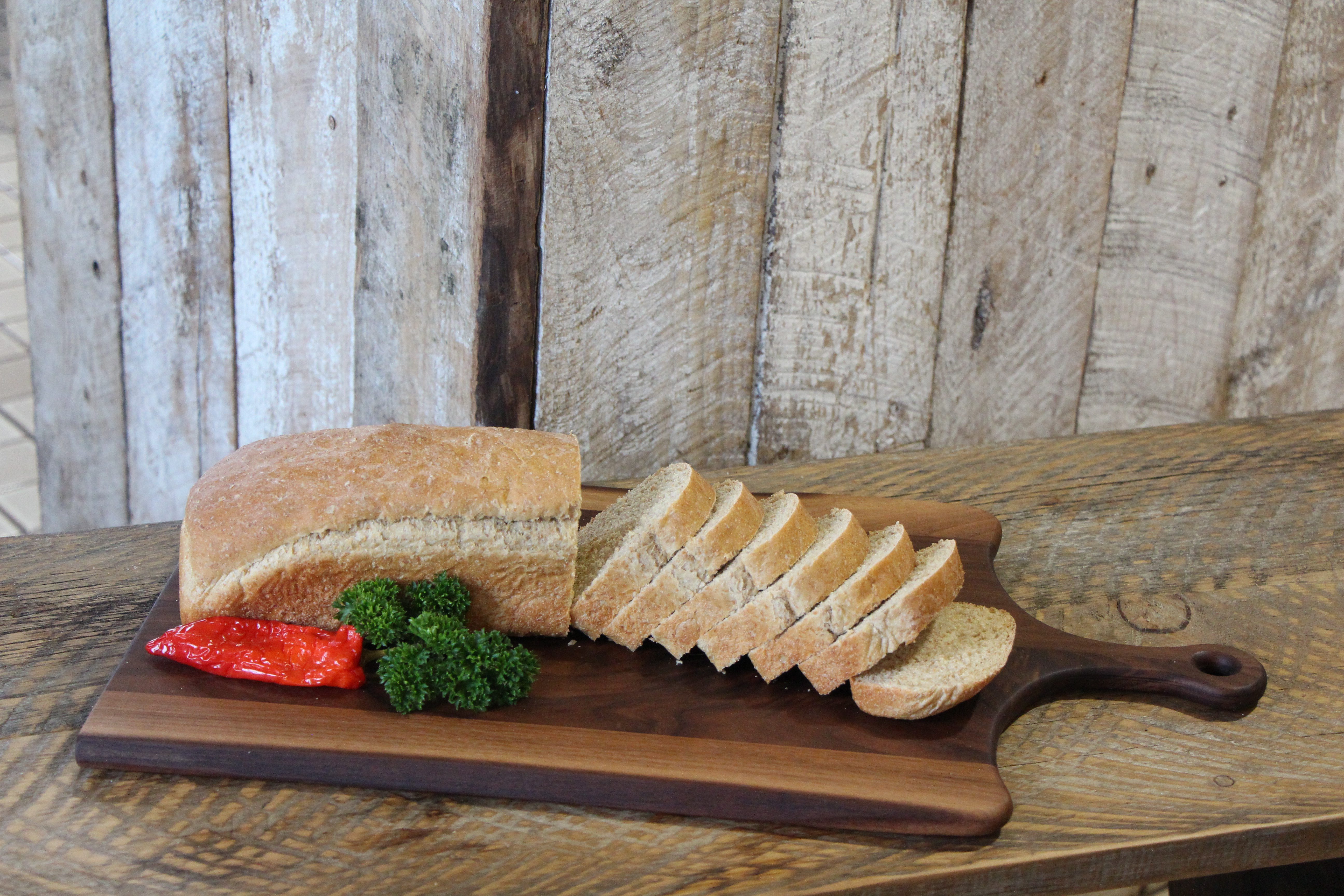 Directions
1 c. Rolled Oats
½ c. Molasses
3 ½ c. Warm water
2 Tbsp Rendered pork fat or coconut oil
1 Tbsp Salt
1 Pkg. Yeast (2 ¼ tsp)
½ c. Bran
¼ c. Hemp seeds (optional)
¼ c. Chai seeds (optional)
Pour hot water over oats and stir well. Add molasses, oil and salt. Cover lightly and let cool to lukewarm.
Add yeast to ½ cup warm water and 1 teaspoon sugar. Let rise to top of the cup. Add to oat mixture.
Add enough flour until dough is not sticky, approx. 4 cups. Let rise until it's double in size and shape into
loaves.

Makes 3-4 loaves.

Let rise until double in size. Brush with egg wash and sprinkle with chai seeds or garlic powder before
placing in preheated oven. Bake at 350F.